Going to a summer place for your next xmas holidays? So you won't miss one of both choices we made for you.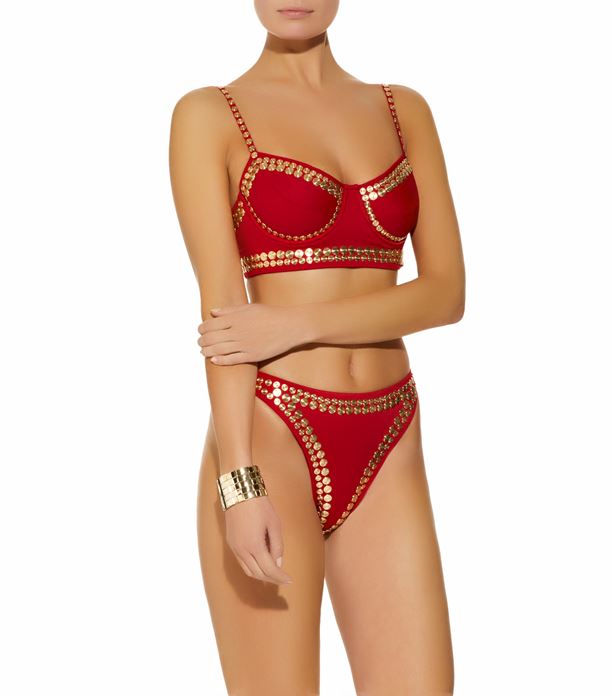 The first is Norma Kamali's Luca Stud Bikini Top, adorned with gold-tone studs this bandeau bikini top is also perfect for a christmas gift. Norma Kamali swimwear brand is based on every aspect of a woman's life, from fitness, health, beauty, and style to entrepreneurship, and is the mantra of the company. Empowering women through fitness, health, beauty, style, and entrepreneurship builds women who are invincible. Women who are invincible will change the world. Her belief in the strength of the internet, ecommerce and social media, and being able to directly communicate with her followers is key to understanding the authenticity of her brand. The future of the global, mobile connection to women around the world is perfect for her lifestyle concept.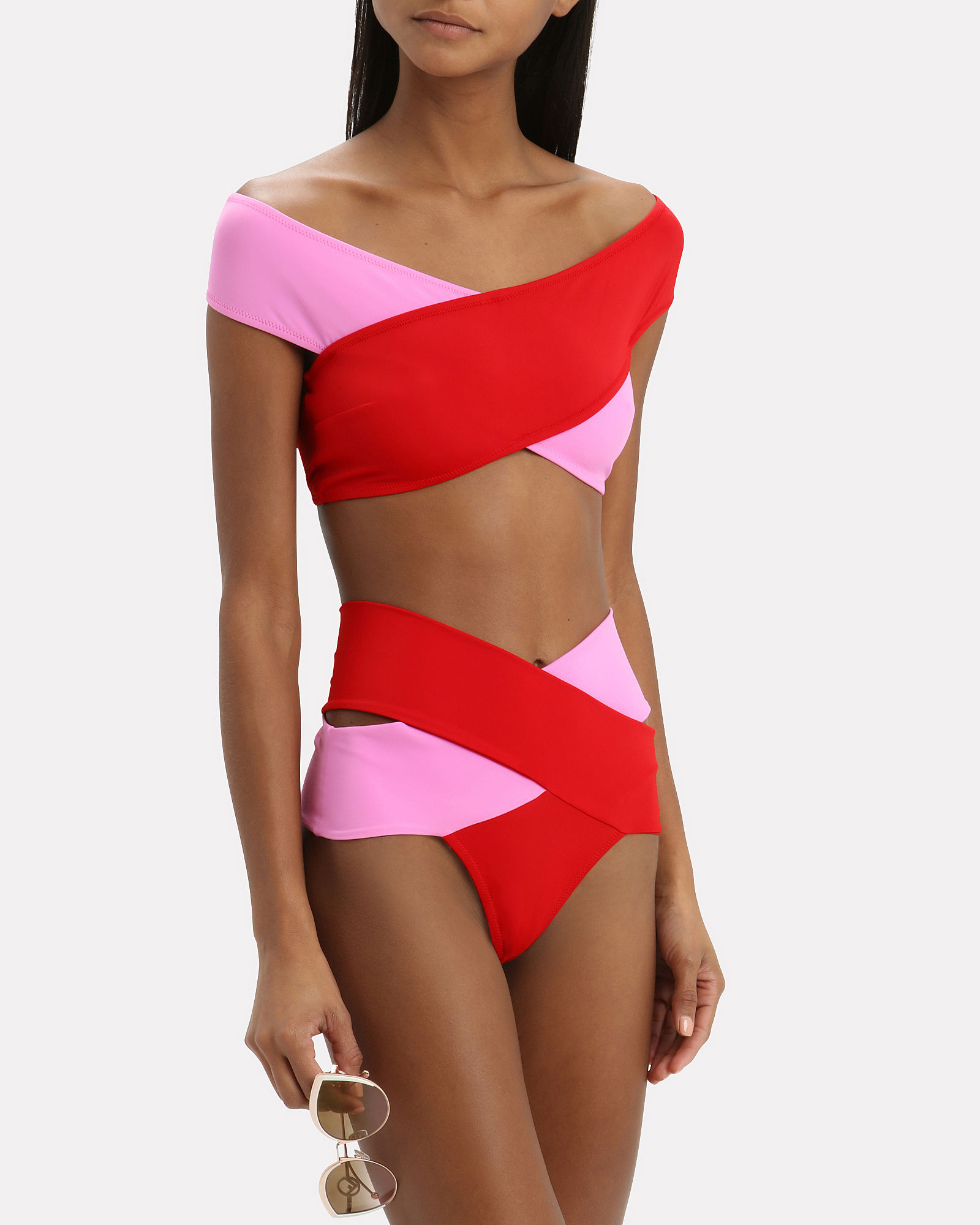 The second choice is OYE Lucette Colour Block Bikini, which blurs the line between swim and style, inviting customers to open their eyes and see fashion beyond the beach. With a name that's become synonymous with seductive silhouettes and a striking, fashion-forward aesthetic, this brand presents each collection with dynamic and daring designs that maintain a comfort, ease, and wearability beyond the beach. Founded in 2007 by identical twin sisters Ayca and Zeynep Sadikoglu, the Istanbul-based brand takes an elevated approach to swimwear. Pulling inspiration from their worldly lifestyle and shared passion for travel, their approach has been to consistently create wearable yet bold statement pieces, all handmade with the highest quality fabrics in the pursuit of extraordinary appeal and style.
More choices on the brand's sites: